Cool Venus Transit Image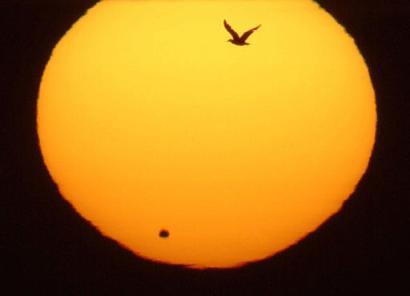 I thought this was a neat image. Here is the caption:

Tue Jun 8,12:02 PM ET
A bird flies during a transit of Venus, lower left, observed in Wakkanai, a town at the northernmost tip of Japan on Tuesday, June 8, 2004. A transit takes place when Venus passes between the Earth and the Sun. (AP Photo/ Kyodo)

I can't wait for the Mars transit!