Fighting the Dark Alliance, Again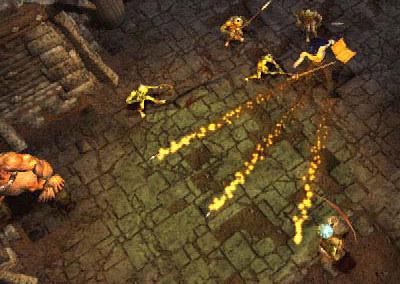 Mrs. Lock and I have been spending most of our free time playing Baldur's Gate: Dark Alliance II. It was a deciding factor for me getting the Xbox since the title is not available on Gamecube yet.

It's hard to tell how far we are in the game but we both have 20th level characters. She's the dark elf monk and I'm an elven necromancer. You'd think I would be the dark elf being the necro and who's ever heard of a dark elf monk? But our characters are pretty powerful. She's the braun and I'm the spell caster. I do have a skeleton minion that helps her out in the fighting. It's pretty tough for something that doesn't have any flesh or muscle.